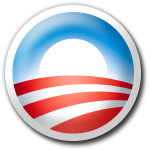 I've got to say it. Obama's speech on race was extraordinary. It's late, I'm tired, and I did not need to spend forty minutes listening to him. But I did, and... wow. Oh, and he wrote it himself. Double wow.
If you haven't seen the speech, you can find it
here
or along with the
Washington Post article
. I couldn't resist pulling out this one part for my book-loving peeps:
And it means taking full responsibility for own lives — by demanding more from our fathers, and spending more time with our children,

and reading to them

, and teaching them that while they may face challenges and discrimination in their own lives, they must never succumb to despair or cynicism; they must always believe that they can write their own destiny.
"And reading to them." Yes.