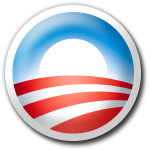 Going to an
Inaugural Ball
is a surreal experience. You are dressed like a movie star, but you are checking in for the party at 5:00 p.m. like you were a senior citizen catching the Early Bird special at Denny's. You're prepared to wait in the cold with your warm dress coat and cashmere scarf, but there is nothing you can do about your feet frozen in their strappy Prada heels you bought on eBay. The music is too loud to talk, but you don't know anyone to chat with anyway — even though you share the crowded space with hundreds of people. But for all this, the five minutes that President Obama and his wife grace the room will make the experience completely magical.
Or so I hear.
I was at home cleaning the hamster cage and wondering why the stylish Mrs. Obama chose to wear the
dress
of a 1980s debutante.
Like Cinderella, I didn't get invited to the ball. And without a fairy godmother to swoop me into DC over the closed bridges (do pumpkin coaches count as official vehicles?), I stayed home with the family for the day and watched the whole Inauguration on TV. But it is a
really
good TV.
My family vetoed the trip downtown. Repeatedly, since I kept bringing it up. I think it was the
last rally
that did them in, and I honestly can't blame them. The day before the election we spent an hour in traffic, ended up parking our car in a subdivision, walked two miles to the rally, waited an extra hour for Obama to get there, slowly made our way out with a crowd of 100,000 people, and walked two miles back to the car. The idea that the Inauguration could be more difficult to attend was far too much for my family.
And really, until they closed our highways and bridges into the District, Virginia had been lucky in the Obama camp. My family saw him three times. At an
event in Fairfax
, we were
so close
that could see his every gesture. As he walked out, my youngest got to shake his hand.
So yesterday, I left the TV on all day and we watched. We were reverently silent as he took the oath of office and as he gave his address. We smiled at Sasha's thumbs-up gesture to her dad. We cheered as the millions of people on the mall waved their flags. I couldn't be there, unless I acknowledge that we were
all
there. In spirit, in dreams realized, in hope unfurled — we were all there.
Eh, who am I kidding?
She
was there.
She
was
really
there (waiting for the story...). I was on the couch in my Obama T-shirt and ripped jeans eating Fritos. But it was still good.